FIDEOJOY, the first Catholic Au Pair & Families language exchange network, presents its new international platform to connect families and young Catholic Au Pairs.
Launched in 2015, FIDEOJOY connects Catholic families, Au pairs and students in a warm Catholic environment, offering exchanges and language stays for teenagers from 12 to 17 years old, and Au pair placements for young people 18+.
Many young people who wished to go abroad, had their university projects or internships cancelled because of the pandemic. Going abroad as an Au Pair in a family is still possible and a good option for living an enriching international experience and boosting your foreign language skills.
It is also a perfect solution for  families looking for accessible childcare for their young children while at the same time providing them with a nurturing and safe Catholic environment.
FIDEOJOY offers a unique online service that puts families and young people in touch with each other and is based on :
Trust: by registering, each person in the network accepts FIDEOJOY's charter of values based on faith and common values; each person is sponsored by members of the network and their registration is validated by our Fideojoy  administrators.
Simplicity: families and young people choose each other, without intermediaries.
Accessibility: the service is inexpensive and payment is only due when the user has found a profile that corresponds to him/her.
Once many families and Au Pairs have registered, they will be able to carry out their search  themselves in our  large network of trusted people.
Spread the word to your Catholic friends and relatives, who might need this network!
Language Exchange between Families
This international Catholic experience allows participants to :
Perfect a language
Embrace another culture
Explore and grow their faith away from home
Through these exchanges, FIDEOJOY puts a large emphasis on families with a Catholic ethos, actively partaking in Catholic life (Sunday Mass) and also affords a chance to discover local Catholic life : prayer vigil, a weekend for Catholic teenagers or Catholic Scouts,  a visit to a place of pilgrimage or a beautiful church, etc…
The network of families is constantly enriched through the intermediary of local ambassadors but also through partnerships developed with parishes, religious communities, and Catholic schools & charities, organizations abroad. These exchanges researches are closely monitored by FIDEOJOY team. 500 young people have already benefited from this Catholic language network in 5 countries (France, England, Ireland, United States, Spain), and we hope soon with other destinations as Italy, Germany, Austria, Poland..
Living an international Christian experience is really structuring for a teenager or young adult's faith development !
Why joining FIDEOJOY network? 
We carefully select well-educated families in a Catholic French network. Our network of families is mostly composed of Roman Catholic families who care a lot about children education and are mainly committed practising Catholics.
We do our best to match families and teenagers concerning interests, hobbies, type of education, and religious habits.
We donate up to 3% of our benefits to Catholic charities related to Youth & Children.
Simple, practical, affordable, friendly, Catholic!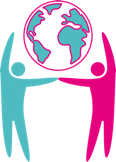 FIDEOJOY
Catholic Youth Exchange-Au Pair
6 chemin de Pouilly
69570 DARDILLY- FRANCE
Please like our page https://www.facebook.com/fideojoy/