CONFERENCE INVITATION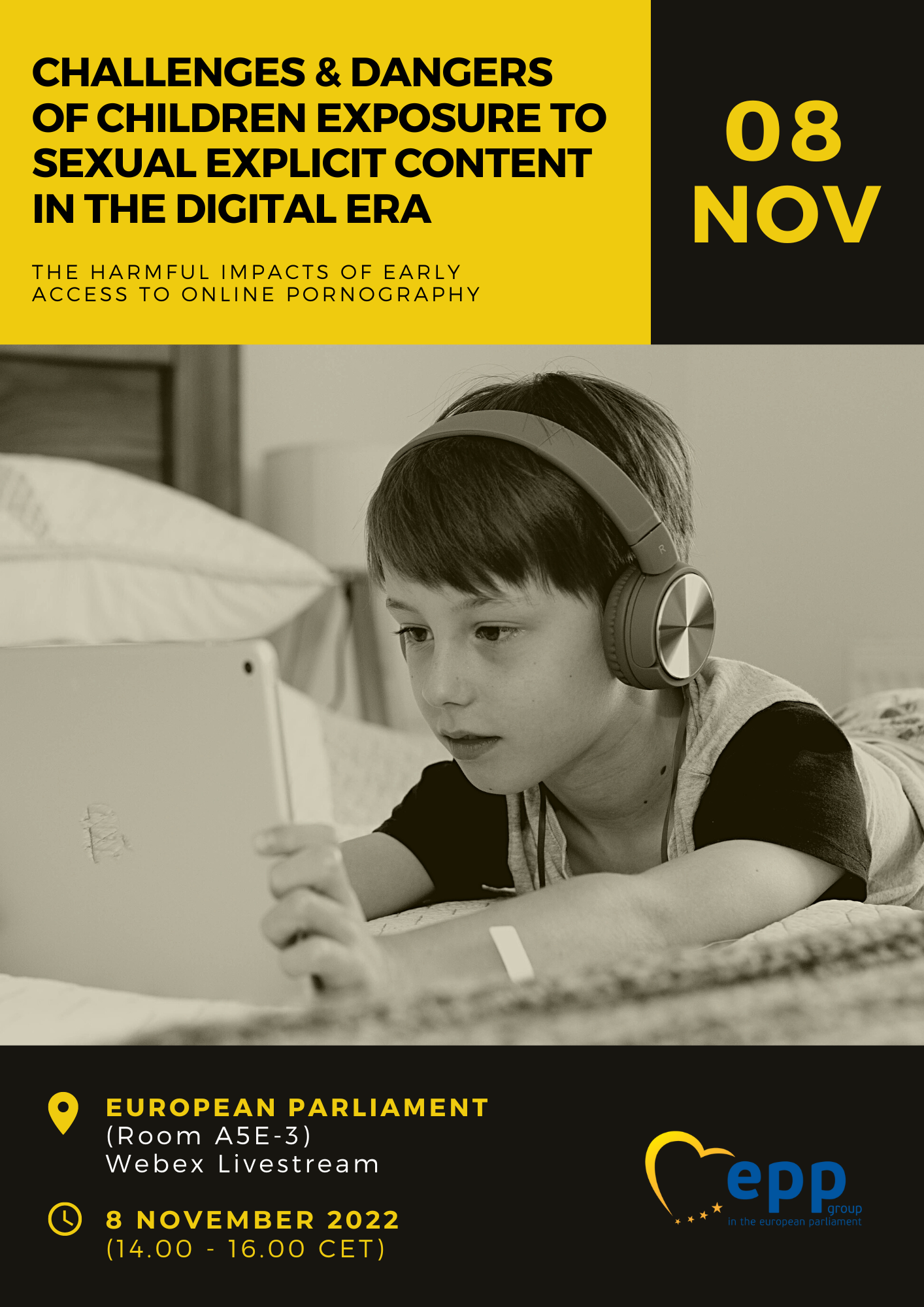 Interpretation EN <> FR  available on site
There have been significant technological changes for the past decades, with an exponential growth in online sharing and communications. Most children, and at an earlier age, use their online devices on an almost constant basis. However, online activity can expose children to risks such as cyberbullying, access to age-inappropriate content, "self-generated" sexually explicit content (sexting), solicitation for the purposes of sexual exploitation (grooming), and child sexual abuse and exploitation. The COVID-19 pandemic exacerbated these trends, as it led to a further increase in use of online devices by children.
Pornography is known to portray a fictive vision of sexuality, it leads to generate misleading perceptions of sexuality, erroneous expectations towards relationships, and a vision of women and men as sexual objects. Additionally, for users who do not have yet the mental capacity to distinguish fiction and reality, such as children, the consumption of pornography raise even more serious concerns.
FAFCE welcomed the EU commitment to ensure a better internet for children
 with the 2021 EU Strategy on the Rights of the Child which put forward a focus on a safe digital environement for children, the
upcoming revision
of the EU 2011 Directive on the fight against child sexual abuse, and with the publication on May 11th, 2022, of the new
European Strategy for a Better Internet for Children
, which tackles the question of the children exposure to online pornography.
This conference aims to raise awareness on the harmful impacts of pornography on the mental and moral development of children and to advocate for effective mechanisms to prevent children access to online pornography.